content
Study Health and Social Care
With an ageing population and increased specialist need, the demand for health and social care professionals in our rural and island communities has never been greater. Health and social care provide a rewarding career where you can make a real difference to the lives of people in your community. With lots of career options, we've got a range of courses from entry level right through to degree and beyond. Some of our courses are work-based, which means you can work, earn and learn at the same time.
content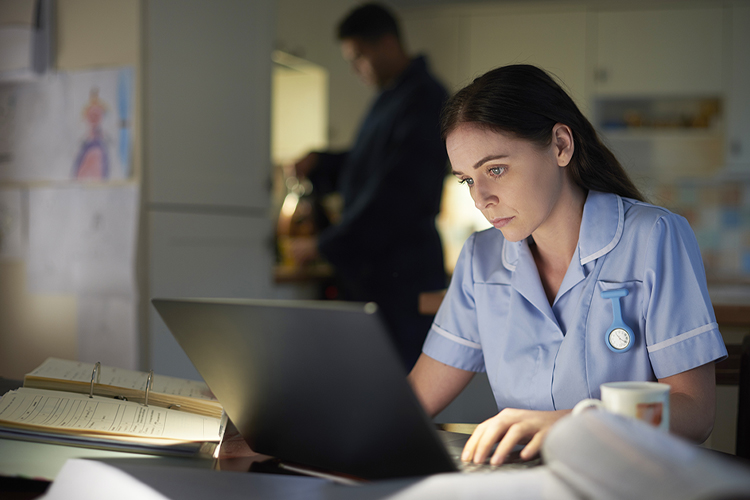 Health and Social care Courses
National 5 Psychology

Higher Psychology

Higher Care

NC Child, Health & Social Care

NQ Health and Social Care

SQA/HNC

Health, Social and Child Studies SQA Level 5

Health, Social and Child Studies SQA Level 6

HNC Childhood Practice

Social Services and Healthcare (SCQF level 9)SVQ

Pathway to Health, Education and Social Care SCQF 4

Introduction to Child Health & Social Care SCQF Level 5

HNC Social Services

CPD Award

CPD Award: Child and Adolescent Mental Health (SCQF Level10)

Advanced Diabetes (SCQF level 10) CPD Award

Digital Health and Social Care (SCQF level 11) CPD Award
content
BSc/BA (Hons)
BSc Oral Health Science

BA(Hons) Health and Social Studies

BA(Hons) Sports Management

BA (Hons) Health and Social Studies

BA (Hons) Childhood Practice

BA (Hons) Child and Youth Studies

BSc (Hons) Psychology

PgCert/MA

Healthcare Quality Improvement PgCert

MA Health and Wellbeing

PDA

PDA Health and Social Care Supervision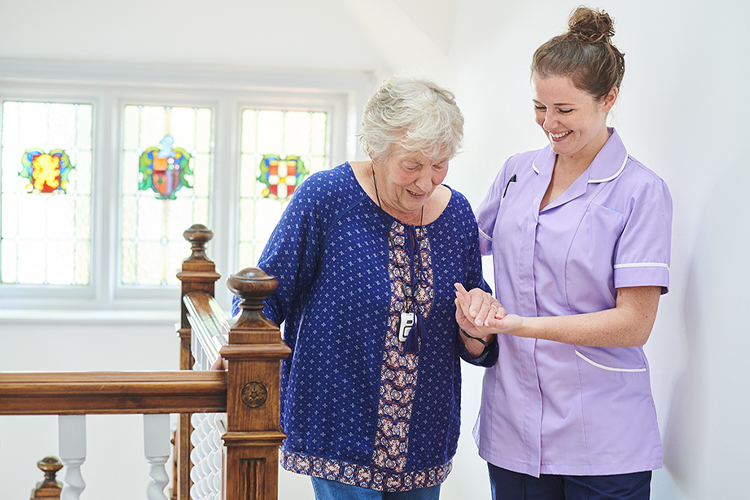 content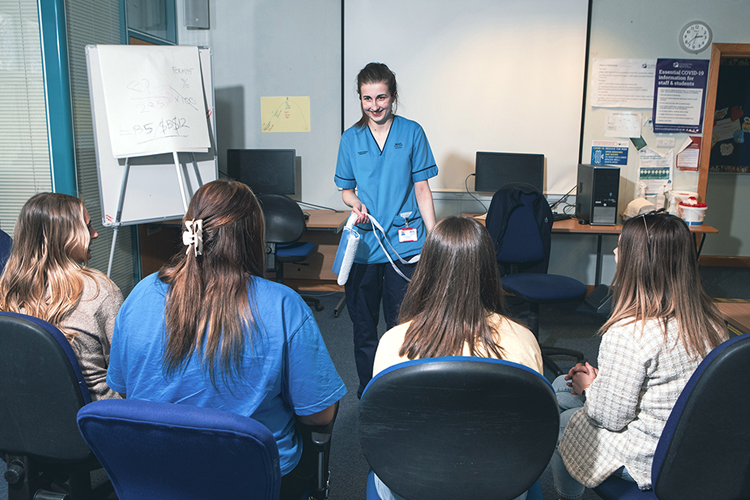 Why study with us
You will learn from teaching staff with a wide range of industry experience and skills to help you grow and develop in your chosen career path. Our staff continue to develop their academic knowledge and skills as well as keeping on top of all industry changes, legislation, charters and policies. Strong links with local employers will give you the chance to develop your vocational skills in a professional setting through placements, work-based qualifications and modern apprenticeships.
content
"I am a support worker for adults with disabilities and this course has helped me greatly and will continue to do so in my working life. It has given me greater knowledge and understanding. The style of teaching has been so different this year with online learning, but the tutors are doing an amazing job in such difficult circumstances. Although it's not the same as classroom teaching, I feel the support is there just in a different way. To anyone thinking about doing this course, I would say go for it!"
Mairi Mackay, HNC Social Services student
content
Modern Apprenticeships
A Modern Apprenticeship provides you with vocational training relevant to your employment, so you can earn while you learn and gain a recognised qualification while in work. Find out more about our Youth Work and Social Services Modern Apprenticeships.
Health Education and Social Care Progression Routes
Whatever your career goals, our courses offer a number of different pathways to help get you there.
content