Foundation Apprenticeships
Foundation Apprenticeships: Your Path to a Bright Future content
Foundation Apprenticeships: Your Path to a Bright Future
Going into S5 or S6? Set yourself up for your future career with a Foundation Apprenticeship that combines the best of academic and vocational learning in one single qualification.
Foundation Apprenticeships are a unique blend of learning and real-world experience, carefully designed to equip you with the skills and knowledge you need to kickstart your career. These apprenticeships are your chance to explore a specific industry, gain practical skills, an earn valuable qualifications, all while still in school!

"I studied the FA Creative and Digital Media while studying at Plockton High School. Taking the course boosted my confidence in my professional skills and confirmed for me that Design was what I wanted to study. It certainly helped me gain unconditional offers for university as it set me apart from my competition.
Following an internship with an Edinburgh design agency during my third year at uni, I was extremely fortunate to be offered a full time role. After a year of building my professional skills, I have now gone back to university to study for my Masters. I'm really excited at the unfolding possibilities for my future career. "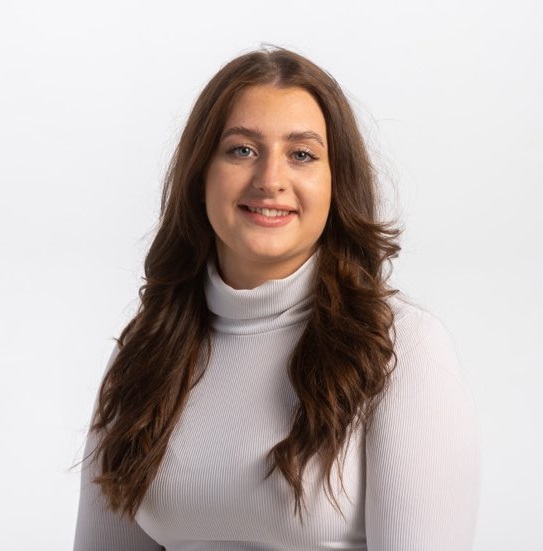 Mairi MacRae talks about how a Foundation Apprenticeship in Creative and Digital Media led to her dream job
content
What is a Foundation Apprenticeship? content
What is a Foundation Apprenticeship?
What is a Foundation Apprenticeship?
A chance to gain industry–recognised qualifications and valuable workplace experience at the same time.
A Foundation Apprenticeship gives senior phase pupils an inside view of Scotland's thriving industries and opens up your options after you leave school.
It normally starts in S5 and takes two years to complete. Some programmes may also be completed in one year if your school timetable allows, depending on the subject and your circumstances. You study Foundation Apprenticeships alongside other subjects.
Parents can find out more in the Apprenticeships in a Nutshell guide by the National Parent Forum of Scotland.
How do they work? content
How do they work?
How do they work?
Foundation Apprenticeships are for pupils making decisions about which subjects they will study in S5 and S6.
You spend time during your school week either attending college or accessing learning online.
In addition to an academic qualification you will also gain work experience in a related business as part of your studies.
You will be involved in work-based projects which are designed to supplement your school studies with real world experience. Plus you'll have the chance to benefit from site visits to businesses and guest speakers from industry
What is a work placement?
A work placement is one of the most important aspects of the qualification, as it provides an opportunity to apply your learning with an employer in your chosen sector.
This will vary depending on the course but will often take place in the second year of the Foundation Apprenticeship.
UHI North, West and Hebrides will organise the work placement with you.
We'll try hard to get local employers in your chosen industry or area of interest but some travel may be required.
All employers are vetted to ensure they are suitable and meet learner requirements.
Placements are monitored to provide support and guidance throughout.
What are the benefits? content
What are the benefits?
What are the benefits?
A Foundation Apprenticeship will enable you to:
Stand out from the crowd
Gain hands-on experience
Develop useful industry contacts
Enjoy a different way to learn
Work-based learning provides the best of both worlds - high quality academic learning, development of skills and work experience.
A Foundation Apprenticeship gives you the chance to try a career out, so you can decide if it's right for you before you leave school.
It provides accelerated entry onto a Modern Apprenticeship.
You get valuable hands-on experience that future employers want.
A Foundation Apprenticeship gives you more confidence and a chance to learn new skills like team-work and problem-solving.
The Foundation Apprenticeship is recognised by employers, and across Scotland and will strengthen your application, personal statement or CV.
What subjects can I study? content
What subjects can I study?
What subjects can I study?
We deliver these across all schools during the same scheduled sessions in the timetables. Google hangouts enable pupils and staff to easily communicate with each other in the virtual classroom and all are delivered by a UHI West Highland lecturer.
Social Services, Children and Young People
Social Services and Health Care
Business Skills
Creative and Digital Media
IT Software Development
Recognition for University Admission content
Recognition for University Admission
Recognition for University Admission
A number of universities across Scotland now recognise the Foundation Apprenticeship as part of their entry criteria at the same level as Scottish Highers. The University of the Highlands & Islands, for example, are recognising the Foundation Apprenticeship as equivalent to two Scottish Highers. This will vary between institutions, so it is advisable to check with the individual universities on their entry requirements.
Scottish Universities currently recognising Foundation Apprenticeships as part of their entrance criteria include: Abertay University, Robert Gordon University, Heriot Watt University, University of Aberdeen, University of Dundee, University of Edinburgh, University of Glasgow, University of Strathclyde, University of Highlands & Islands, University of West of Scotland, The Open University, Queen Margaret University Edinburgh, Edinburgh Napier, Glasgow Caledonian University and University of Stirling.
It should be noted that where specified subjects are required for entry to a degree programme (for example maths and physics for engineering), the Foundation Apprenticeship in Engineering will not replace that requirement but will count as one of the additional subjects making up the total complement of qualifications and would positively enhance that application.
There are a few exceptions noted by institutions (for example the Foundation Apprenticeship will not be accepted at the University of Glasgow or Edinburgh for Law, Medicine and Veterinary Medicine at this point, but will be reviewed). However, it is recommended prior to any application being made to check with individual institutions regarding their entry requirements.
How do I apply? content
How do I apply?
How do I apply?
You can apply for a Foundation Apprenticeship online. Visit the Find a Course page, where you can view all Foundation Apprenticeships available to you by clicking on your school badge.
If you have any questions about our Foundation Apprenticeships or how to apply, please contact us.