content
Study Golf
The golf industry is global, has endless opportunities and includes many skillsets. Whether you want to be a club or course manager, a coach or a PGA professional our courses can help you towards your dream career in golf.
In this video, Programme Leader Alan Fleming gives an insight into the Golf Management degree.

content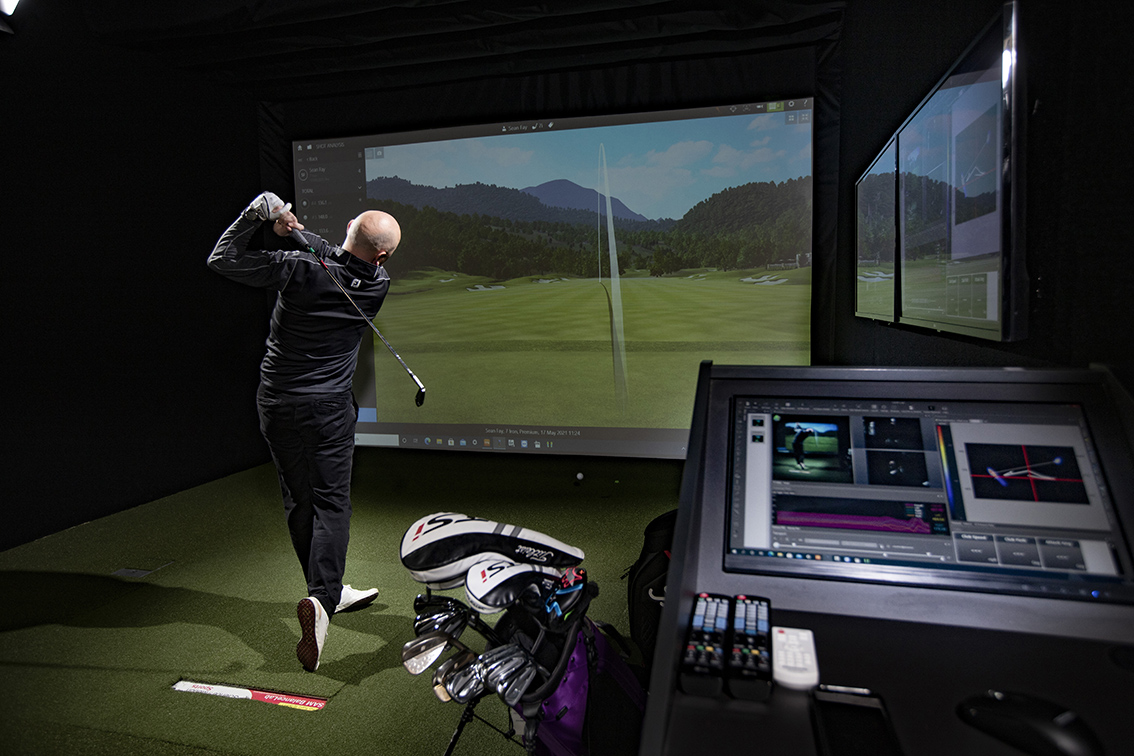 Our Courses
Aimed at those aspiring to a career in the golf industry, students will be taught by business professionals and PGA-qualified lecturers and have access to specialist teaching facilities and equipment. The Golf Management course covers various aspects of the industry, with a particular focus on all aspects of managing within a golf context, while the Professional Golf Degree and Dip HE Professional Golf PGA courses have a particular focus on coaching and performance. All courses give graduates the range of skills necessary to take advantage of excellent employment opportunities.
Degree Programmes
Post Graduate Programme
content
Why study with us
Our Golf curriculum is based at our Dornoch campus, close to the world-renowned Royal Dornoch Golf Club. The club supports our student's development across areas such as coaching opportunities, hosting golf events and providing placement opportunities. Our strong industry links provide opportunities for work placements, guest lectures and study trips.
Our purpose-built £2m training facility is an extension to the college's well-established Dornoch campus and features some of the most advanced golf training technology available.
The large open-plan space includes a large putting surface and 3 swing bays and features:
SAM Puttlab
Trackman swing analysis and simulator studios
GASP camera and pressure plate systems
GCQuad Bay
Zen Greenstage
PuttView training
content
Student Story
"This degree offered me the opportunity to develop my knowledge and the skills required to succeed in a competitive industry. At UHI, I not only had the opportunity to learn from professionals but also to build my CV with valuable experiences such as the one at Royal Dornoch and Dukes in St Andrews."
Giordano Antonucci - BA (Hons) Golf Management Student 2020

content
Meet the Team
Meet our teaching staff, made up of business and PGA professionals, with a wide range of experience and expertise including coaching, equipment technology, events, operational management, retailing and development of practical and applied skills.
Our Students
Find out why our students enjoy studying with us. See where our courses have taken them and could take you!
content